Update 3.0.191 includes more comprehensive functionality for Approval of Fulfillments. It also introduces internal attachments on requests and many other useful features.
TOP Updates of the version 3.0.191
Release date: 9 August 2021
Approval of Fulfillments
The main new feature of version 3.0.191 is the Approval of Fulfillments, which aims to pass only checked fulfillment entries, e.g. to supervisors, for further processing and final invoicing. Rejected fulfilments can be corrected and resubmitted for approval.
The same list of fulfillments as in the List of Fulfillments module can be found in the Approval of Fulfillments module. It allows you to enter new invoice and internal fulfillments. Through this module, you can comment on fulfillments by approving or rejecting them.

Fulfillments can be approved/disapproved individually as well as in bulk.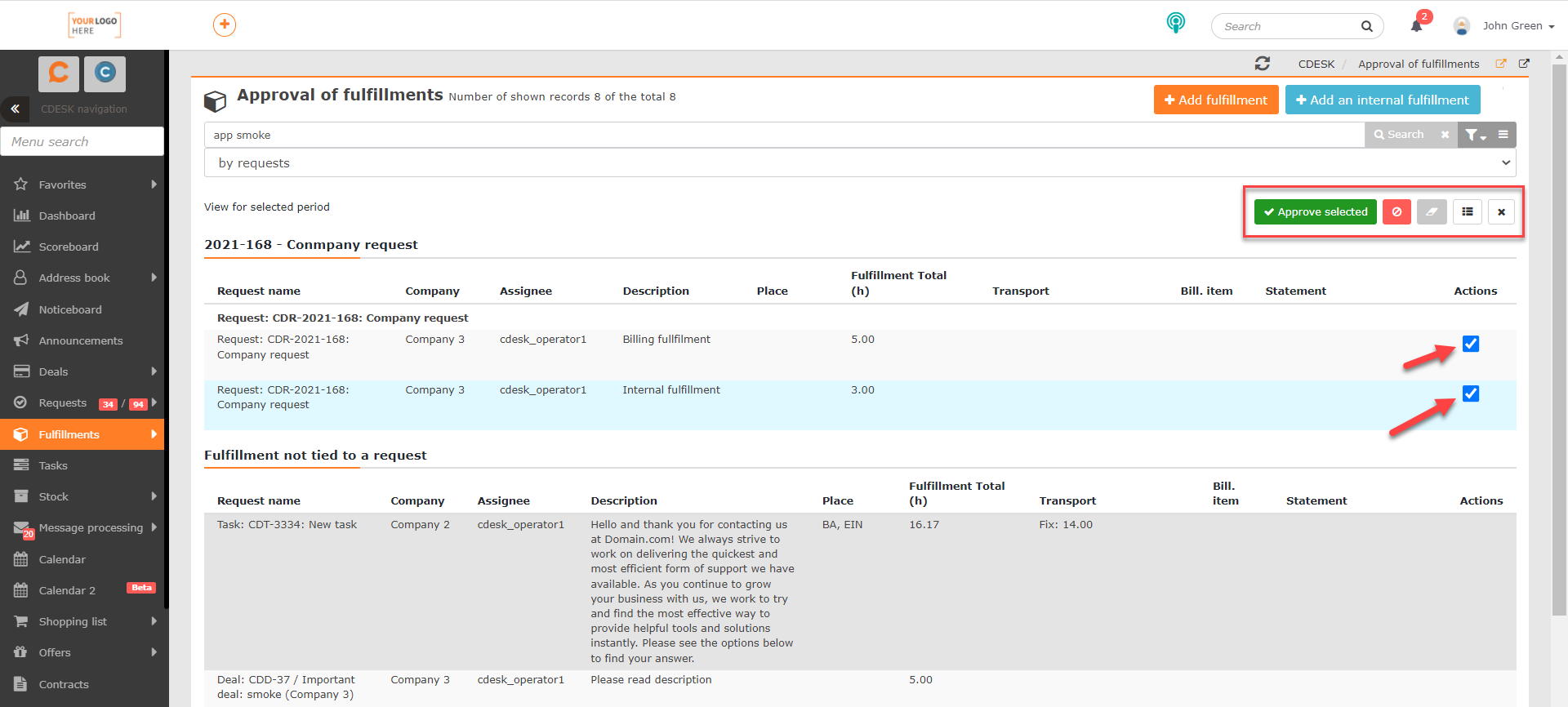 The Approval of Fulfillments module can be enabled in Global Settings and the approval itself is only accessible to users with appropriate permissions.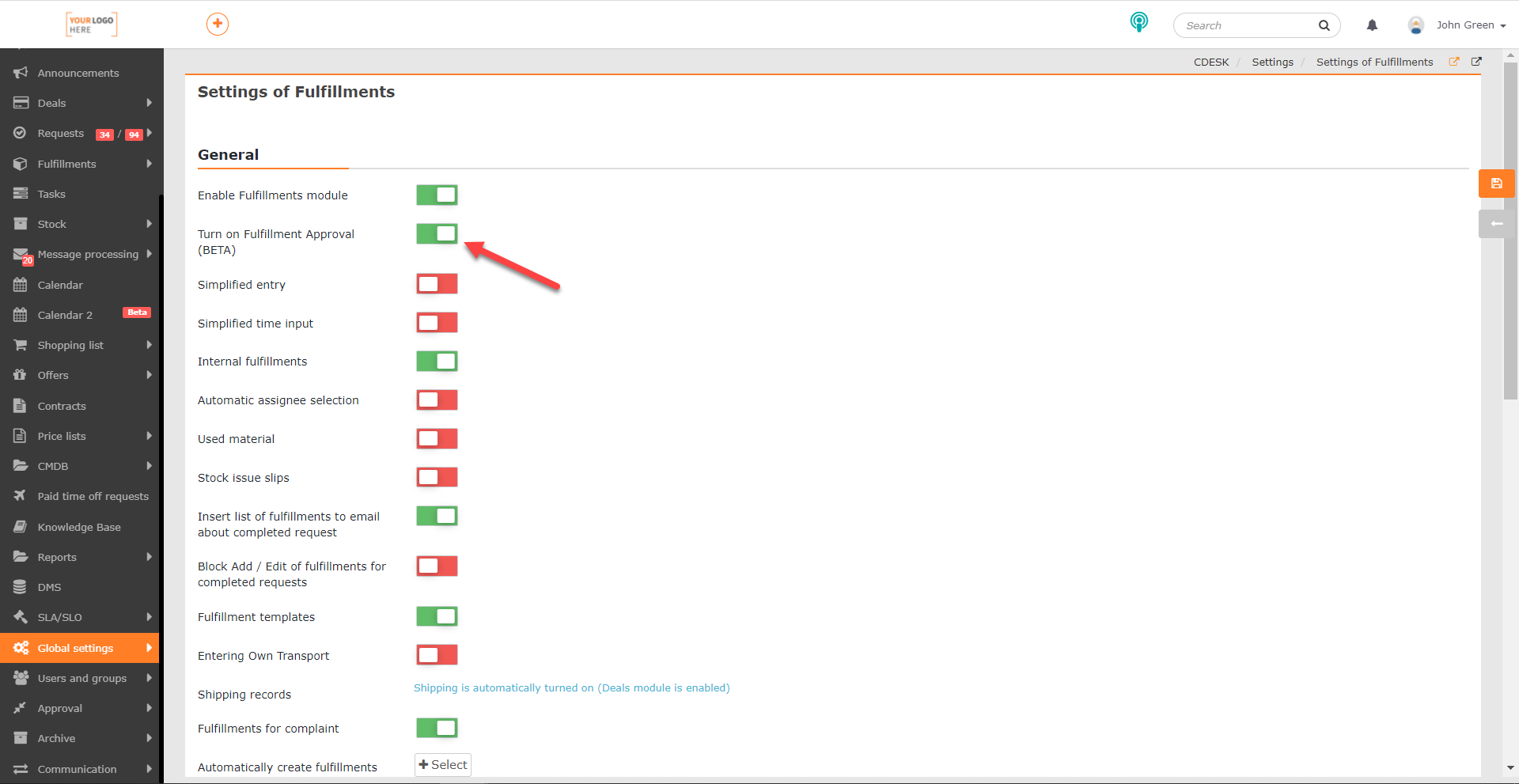 Internal attachments of requests 
With the version 3.0.191, requests have been extended to include internal attachments that are not accessible to customers. This field can be enabled in Global Settings.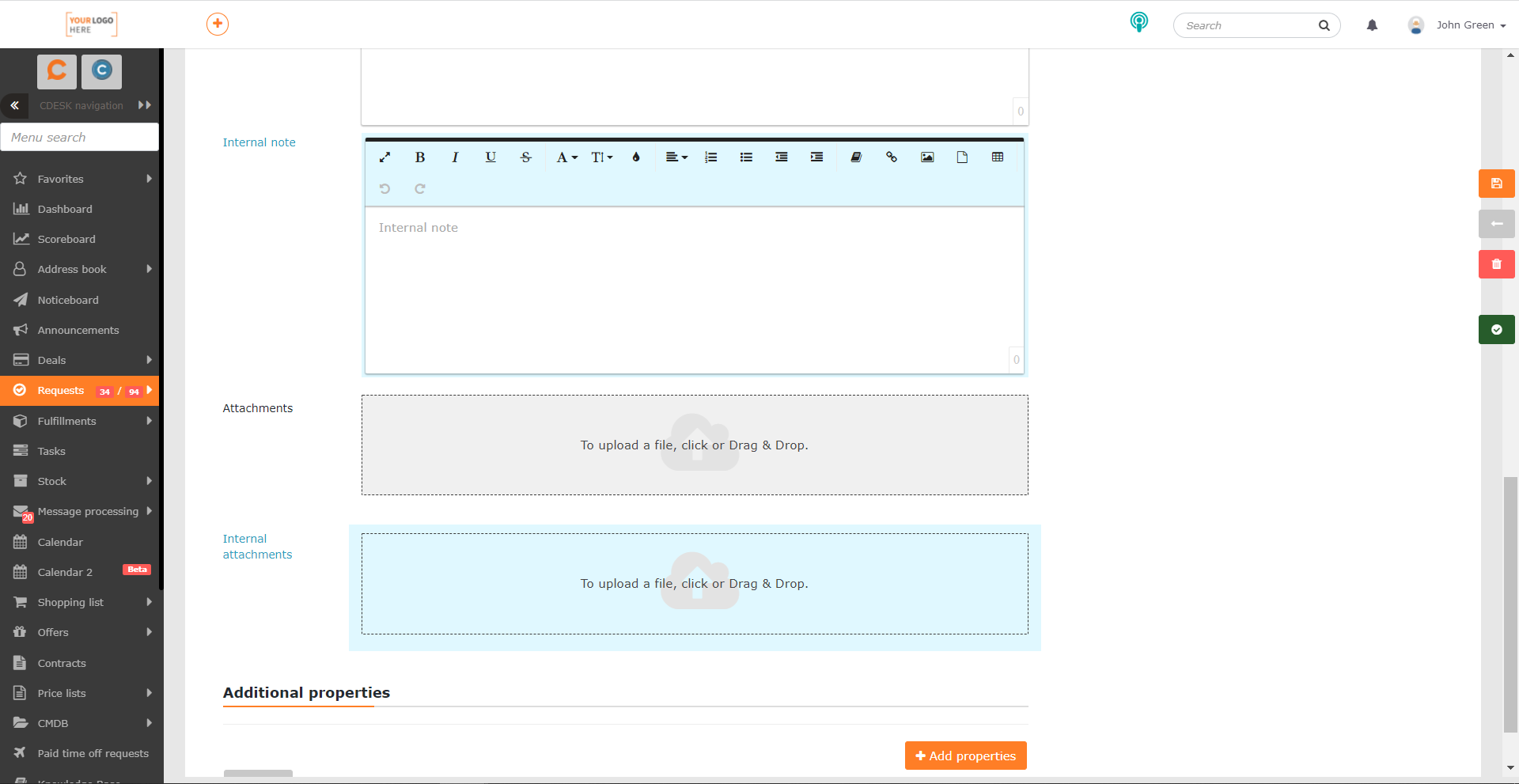 If the Insert discussion attachments in the request function is enabled in Global Settings, attached documents from the internal discussion (Posts for assignees) are automatically transferred to internal attachments. Images inside internal discussion posts are also transferred to internal attachments. The fact that images come from an internal discussion is indicated by a blue discussion icon next to the attachment.
New feature to manually move attachments to internal attachments and vice versa has been added.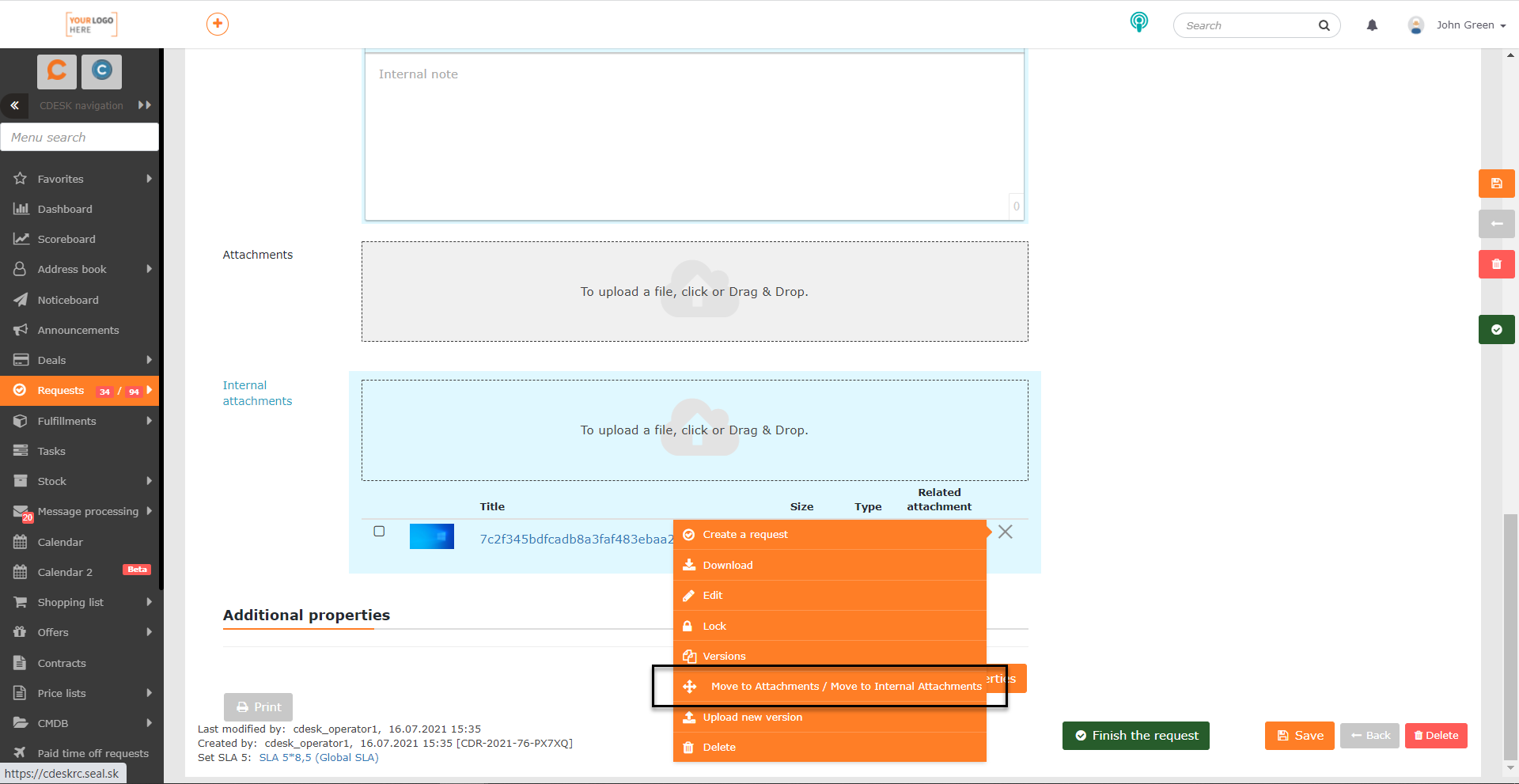 Related requests are displayed in the list of requests
With the latest update, a new component has been added also to the list of requests. Thanks to the + icon it is possible to view related requests directly in the list. Clicking on this icon will display the number, title, status, assignee/assignee group and due date of the requests. It is also possible to access individual requests via this view.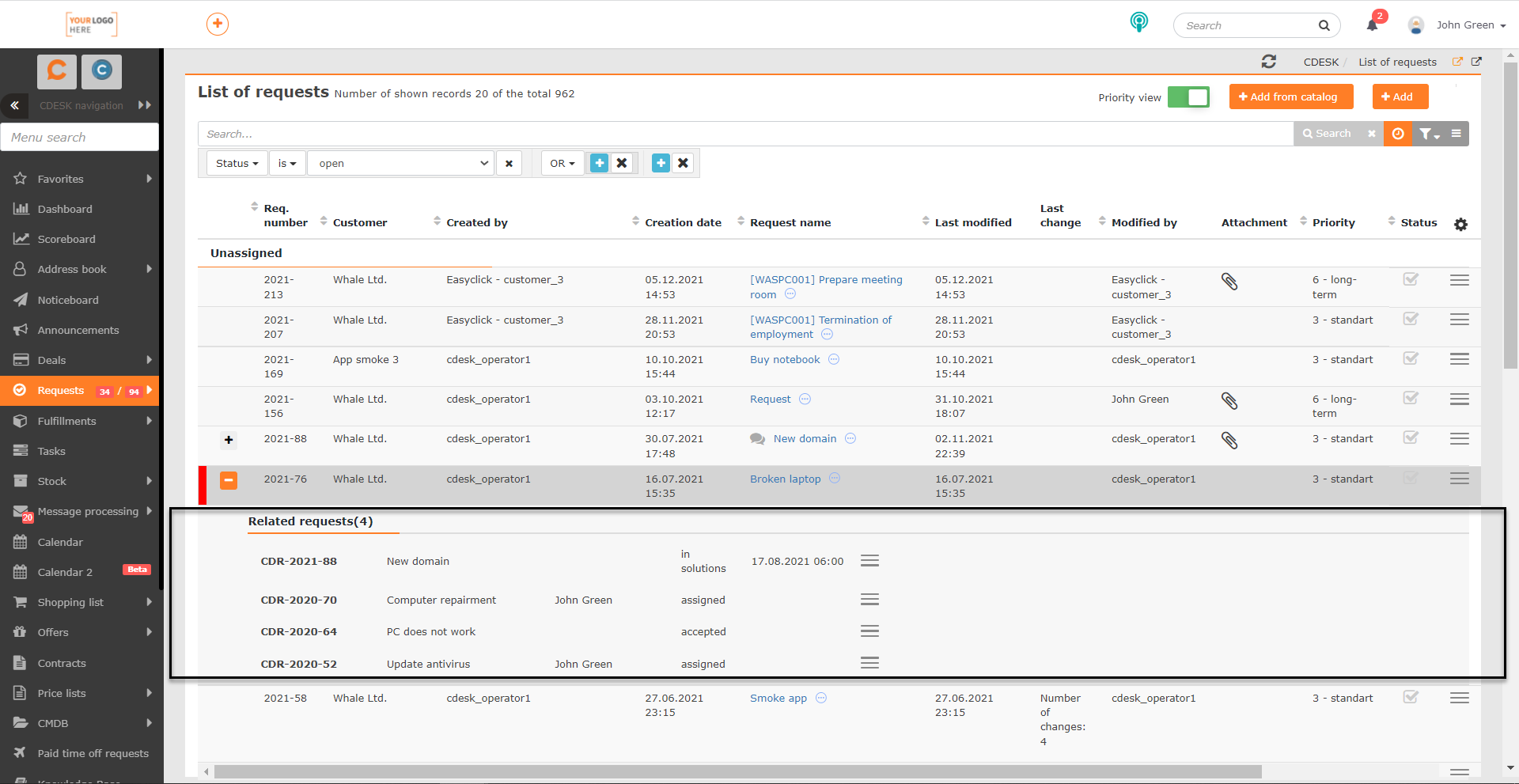 Add columns in the list of tasks – description of request, task and work order 
You can now add columns for Request Description, Task Description and Work Order Description in the List of Fulfillments, depending on whether the modules are enabled. This will allow you to report better the lists of fulfillments.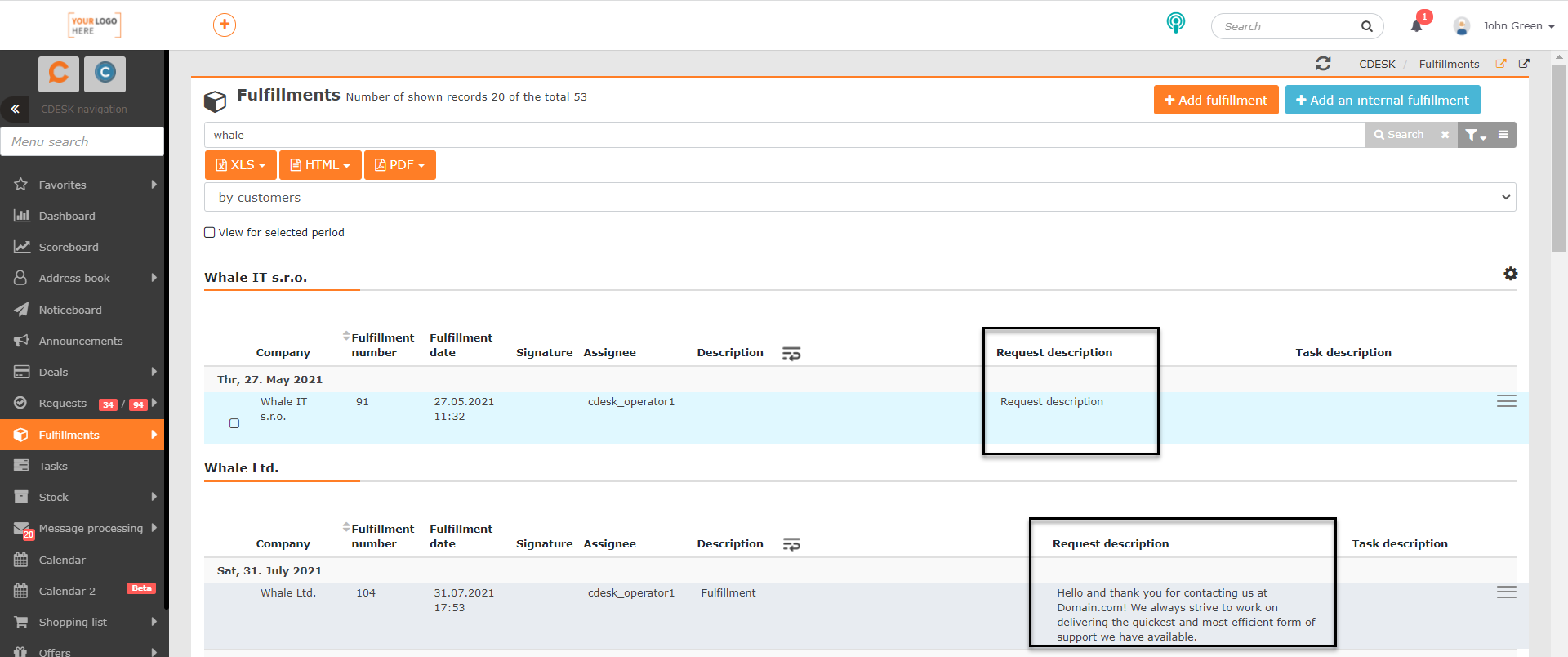 These columns can also be included in the export.