Version 3.0.187 brings login to CDESK via Azure Active Directory, direct access to computer via an Easyclick request and other useful functions. We are officially releasing the first version of the Outlook Plugin.
TOP Updates – 12 April 2021
Outlook Plugin
CDESK Outlook Plugin is a tool that combines the desktop application Microsoft Office Outlook on Windows and CDESK. When installed, the CDESK tab will be added to the top bar of Outlook. The bar enables to create requests, tasks, discussion posts and internal notes directly from email (internal discussion). Depending on the configuration of the environment on the CDESK server, it is possible to create general requests, but also requests according to the catalog of requests.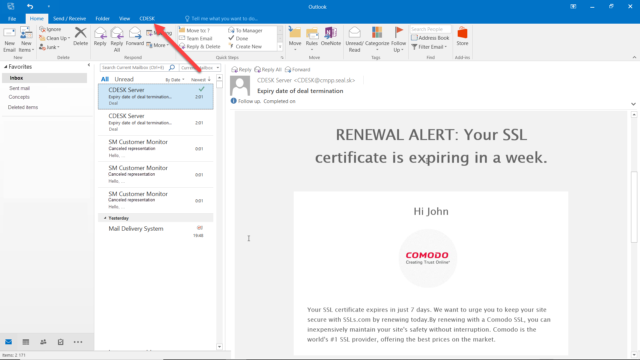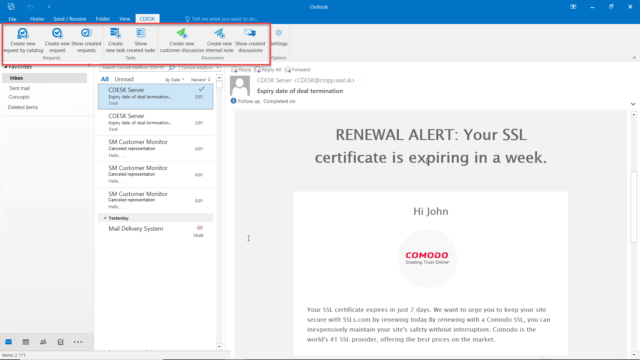 When creating records via the Outlook plugin, some fields are pre-filled according to the e-mail. At the same time, the e-mail from which the record was created is inserted into the attachment, as well as e-mail attachments and images.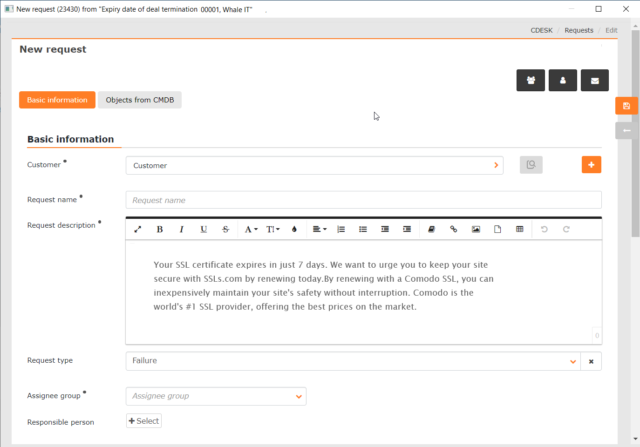 Through the Outlook plugin, it is possible to connect multiple accounts at the same time, which you can configure in the CDESK settings of the Outlook add-in.

Outlook Plugin is only for Microsoft Windows operating systems.
Login via Azure Active Directory
If you have created an account in Azure Active Directory, you can now use it to log in to CDESK after synchronizing it with a CDESK account. After the initial setup, logging in is very easy. To log in to CDESK, click the Azure Active Directory button on the login screen.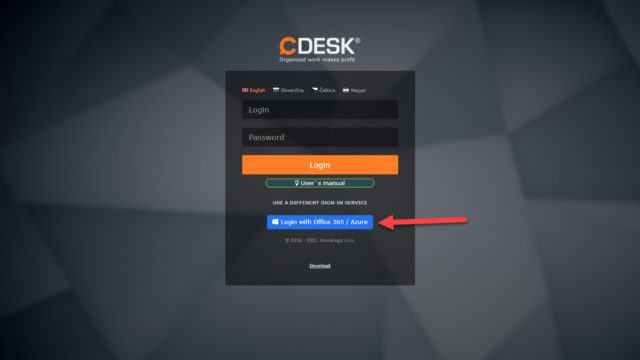 For more information on synchronizing Azure Active Directory with a CDESK account, see the following text.
Direct access to computers via Easyclick request
Update 3.0.187 also brought improvements for working with Easyclick requests. If the Customer Monitor monitoring and management tool is used at the same time as CDESK, the assignee can see buttons on the right side after opening the Easyclick request, which allows them to connect to the client's computer. The C-Monitor client software must be installed on the user's computer. The software is used to create an Easyclick request and stores a link to the computer, which allows you to start a remote connection.
There are four different ways to connect:
Web browser access to the user's desktop (CM-EasyDesktop)
Remote Desktop Web Browser Access (CM-EasyRDP)
Create a native connection via CM (CM-DirectRDP)
Access via TeamViewer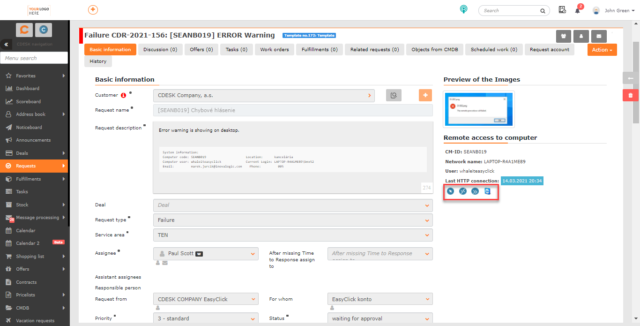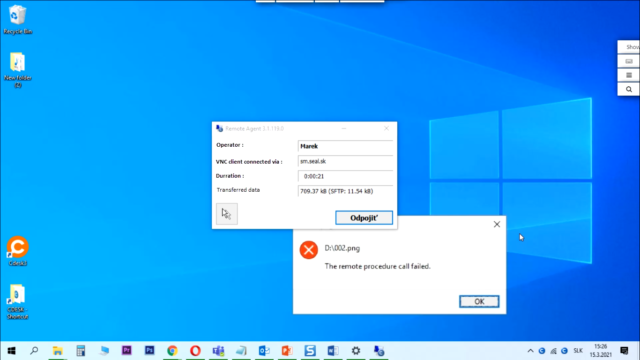 This functionality is available for both Windows and Mac OS platforms.
Generate a new regular request at an interval calculated from the closing date of the previous request
With the new version 3.0.187, the "Create only after closing the previous one" setting was added to the regular request form. When this option is enabled, a regular request is generated at a set interval from the end date of the previous regular request.
This setting is only available for the daily recurrence period.