As the company grows, the organization can become chaotic at some point. The company grows rapidly and people in the management can no longer keep everything in their heads, as new deals eclipse the importance of older promises and solutions. The effort to tackle this problem resulted in the programming of a prototype CDESK solution, which was designed to bring order to competencies and the work in progress.
The continuous development and adaptation to new clients has naturally resulted in the creation of a comprehensive tool for the business process management. CDESK thus became the first purely Slovak commercial software of the service desk or help desk type.
From a simple tool for tracking orders and task overview, it has grown in a few years into a comprehensive tool for tidying up processes in companies. It doesn't matter whether it's an insurance company, a car service, a large auditing company, an alcohol producer, a boiler repair or an IT company. Anyone who is interested in clearly traceable task assignments, monitored work progress up to the resulting invoicing, can effectively increase their productivity and thus their profits with CDESK.
Developed for us, demanded by clients
When Miroslav Jombik and his team started programming the very first version of CDESK almost 20 years ago, they had no idea that a few years later CDESK would be spontaneously demanded by clients and later become a full-fledged software for the international market.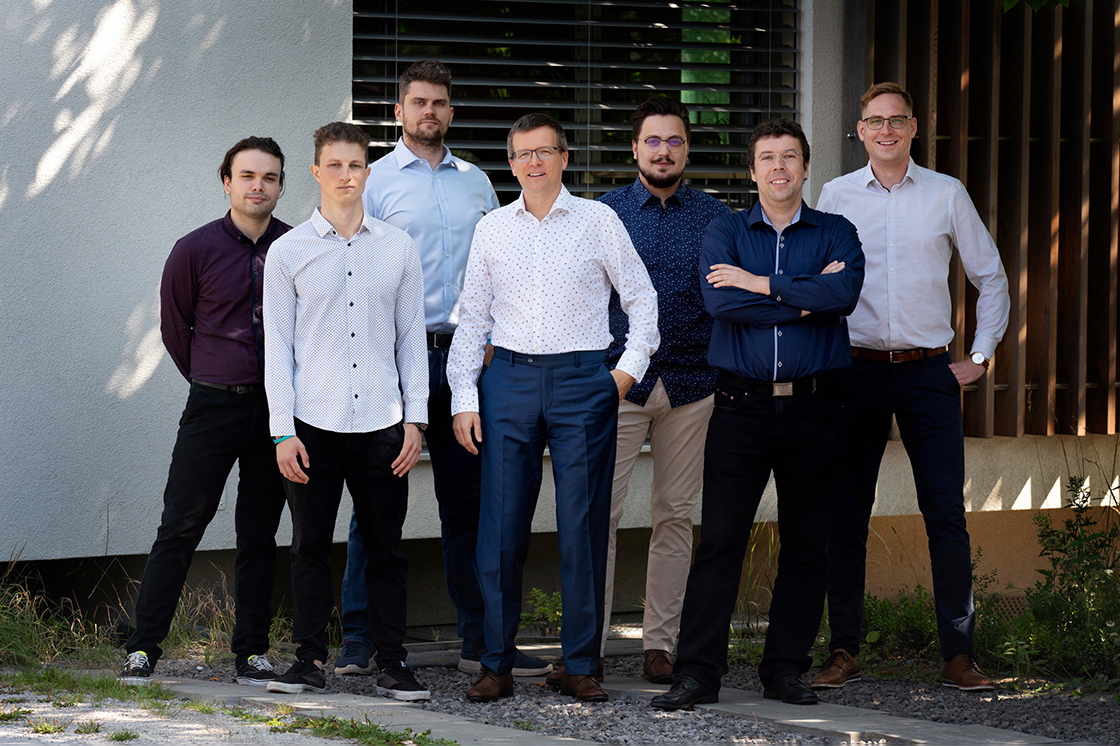 CDESK was developed for the purpose of self-organization in the IT company SEAL IT Services. The priority for its needs at that time was a helpdesk for customers to report IT problems and requests, the necessity to assign tasks, track their fulfillments and a clear organization of the company's activities.
After years of work, our internal software has become a helpdesk, service desk, ticketing tool and an assistant in the complex standardization and automation of processes. Thanks to its history and modularity, it is suitable for smaller, as well as for larger companies. CDESK can address a multitude of processes and it focuses on implementation of additional modules and specific processes for which it is needed.
One possible designation is complex custom software. It contains many modules that give companies maximum insight into the processes of providing services to their own clients. The most important thing in the supplier-customer relationship is communication, fulfilment of promises, clear competences and order in contacts and assigned tasks.
CDESK enables quick customer tracking and displays all essential data in a well-arranged way. At the same time, it serves as a communication tool and allows you to stay in touch with customers and keep communication in one place, which is more than useful in today's pandemic-affected situation.
CDESK in a Nutshell
The strength of CDESK lies in its modifiability tailored to your business. Discover what's inside it.
Providing first-class services requires systematic work. If requests are fulfilled with the top quality and on time, the customer is satisfied and the supplier can benefit from their efficiency. CDESK is a system in which both supplier and customer can track the progress of a request from its inception to its resolution.
You can rely on the person to whom the request is assigned for resolution. With the quantity of tasks, it is important to sort them according to priority, assign responsible persons to deals or divide them into individual tasks. CDESK can be adapted to the processes, habitual practices and preferences of users.
The right things in the right way
CDESK records tasks and tracks the progress of their solution. This makes it easy for managers to get an overview of their execution, including time limits needed from the responsible person for quick cost analysis and creation of quality documents for invoicing.
Cost analysis, planning for optimal use of resources, employee management and other means of effective management make it possible to get the most out of everything. Precise planning with mechanisms for meeting deadlines, organization of task fulfillment with management of task lifecycle, records of work performed, implemented communication interfaces, ITIL (ITSM) support in the IT environment – all this makes CDESK a comprehensive tool for meeting the high ISO 20000 standards.
If you are still hesitating whether it is appropriate for your company to introduce such a tool into your processes, you can try it for free with a demo account. There is nothing to wait for. Only organized work brings profit!