Version 3.0.194 comes with a new connector for determining GPS coordinates, improvements in advanced filter control, discussions on requests and many other useful features.
Release Date: December 21, 2021
Changes to the Buttons in the Discussion
With the new version, the buttons in the request discussion have been changed to make operation faster and more intuitive. A button has been added in the left bar to quickly post a discussion post. A new button to delete a post has been added as well. When clicked, the form will close and the post will not be saved as a draft. The Hide Post button allows closing the form with the draft saved. .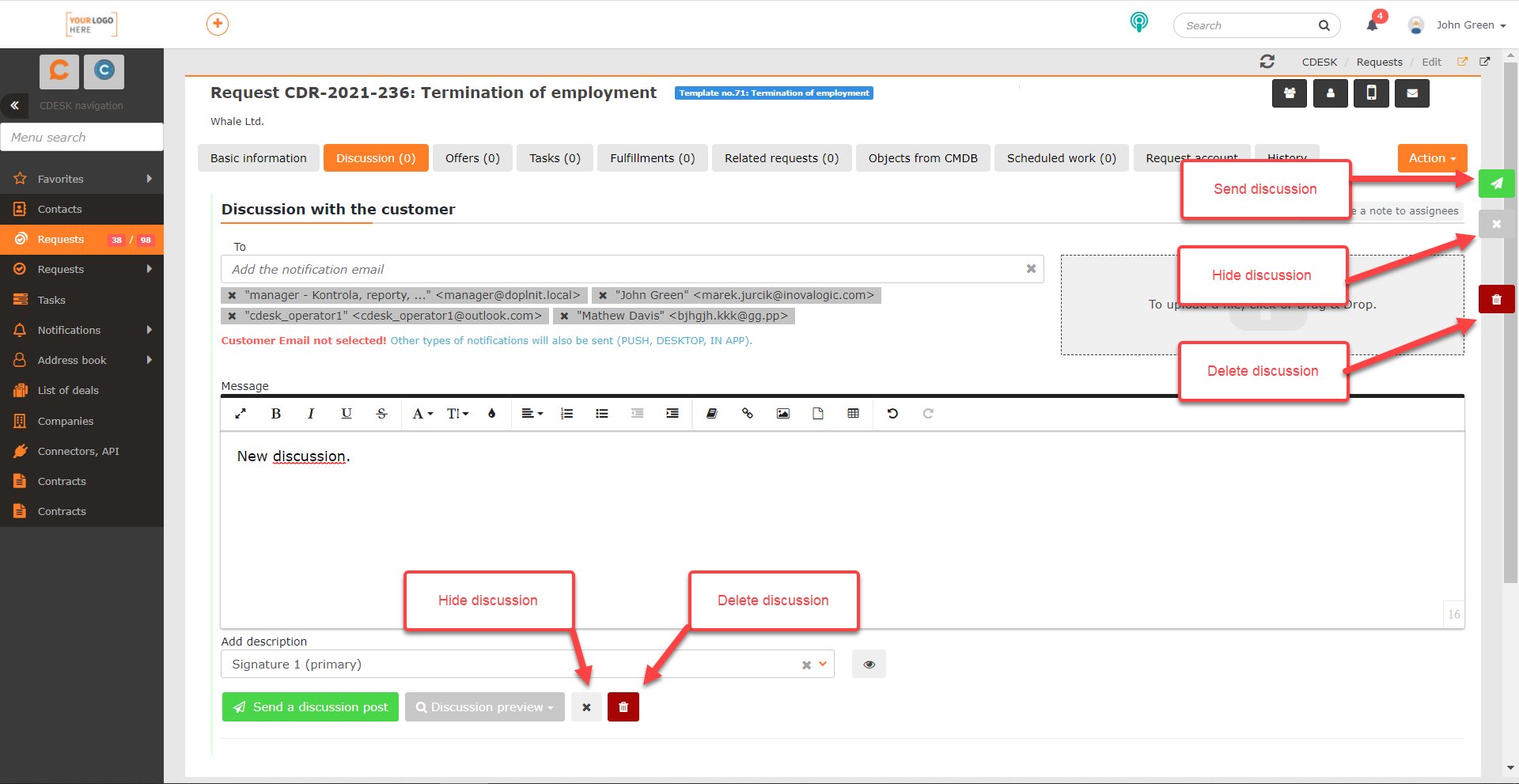 Color Differentiation of Internal Requests from Ordinary Ones
Since the last update, internal requests are distinguished in blue in the list of requests from ordinary ones. This differentiation improves orientation in the list and increases its clarity.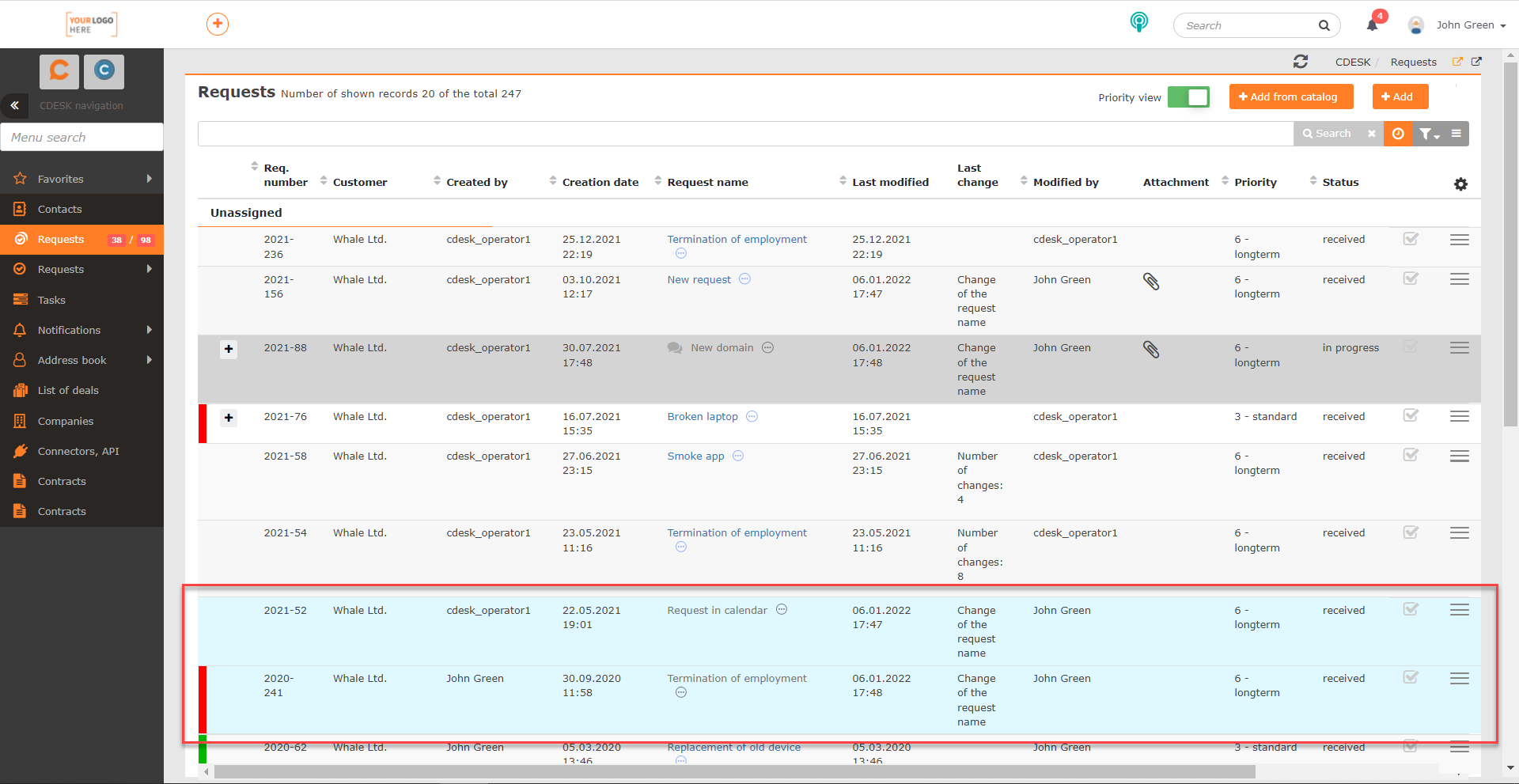 The header of the request form is also highlighted in blue.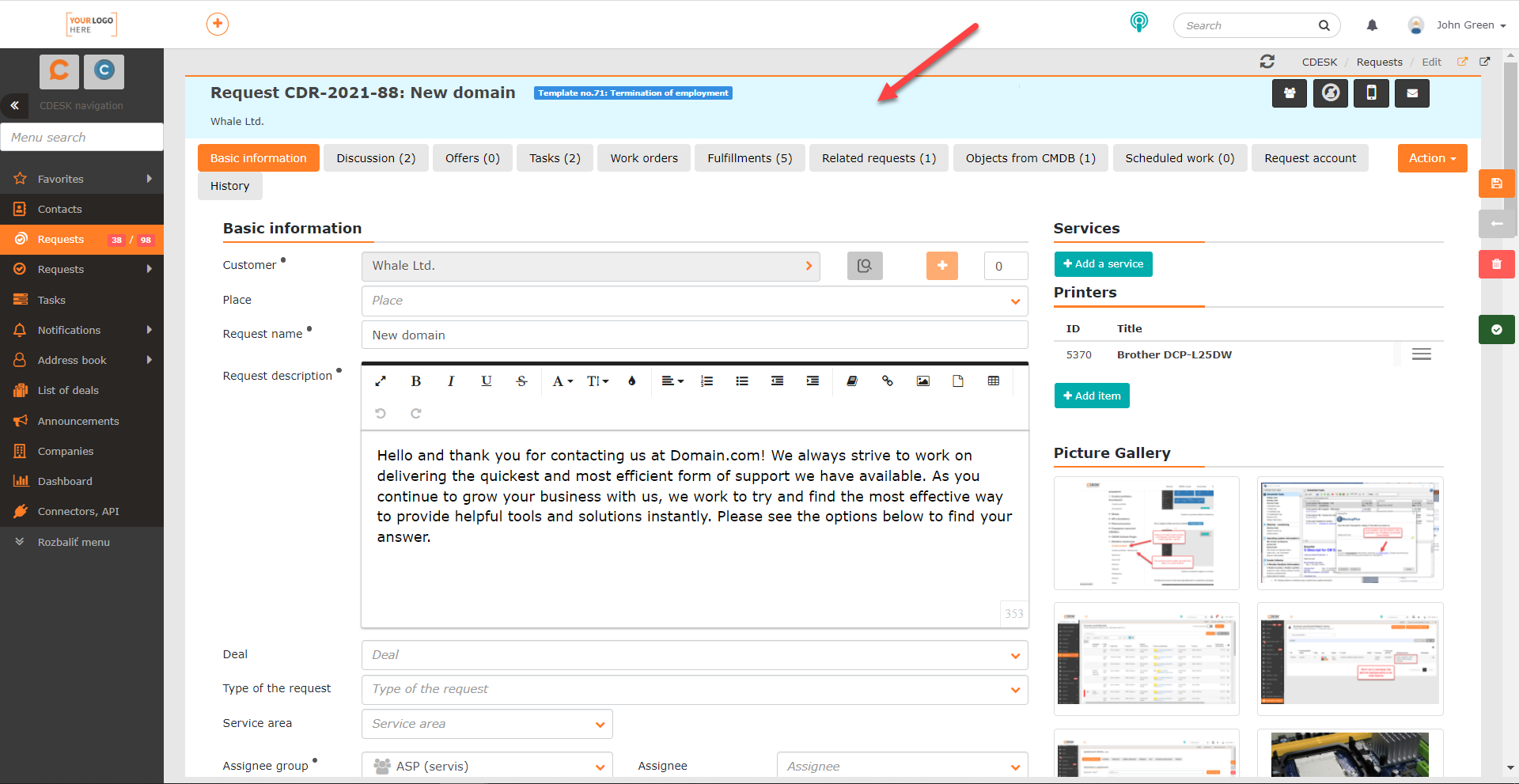 Filter Requests by Change Made in the Past Period
In the list of requests in the advanced filter, an extension has been added to the Changed/Unchanged conditions with the option to filter For the Last (x hours/days). This specifies the time interval in the past when changes were / were not made to the requests. When this value is selected, a numeric value needs to be specified and the unit of time selected (days / hours / minutes).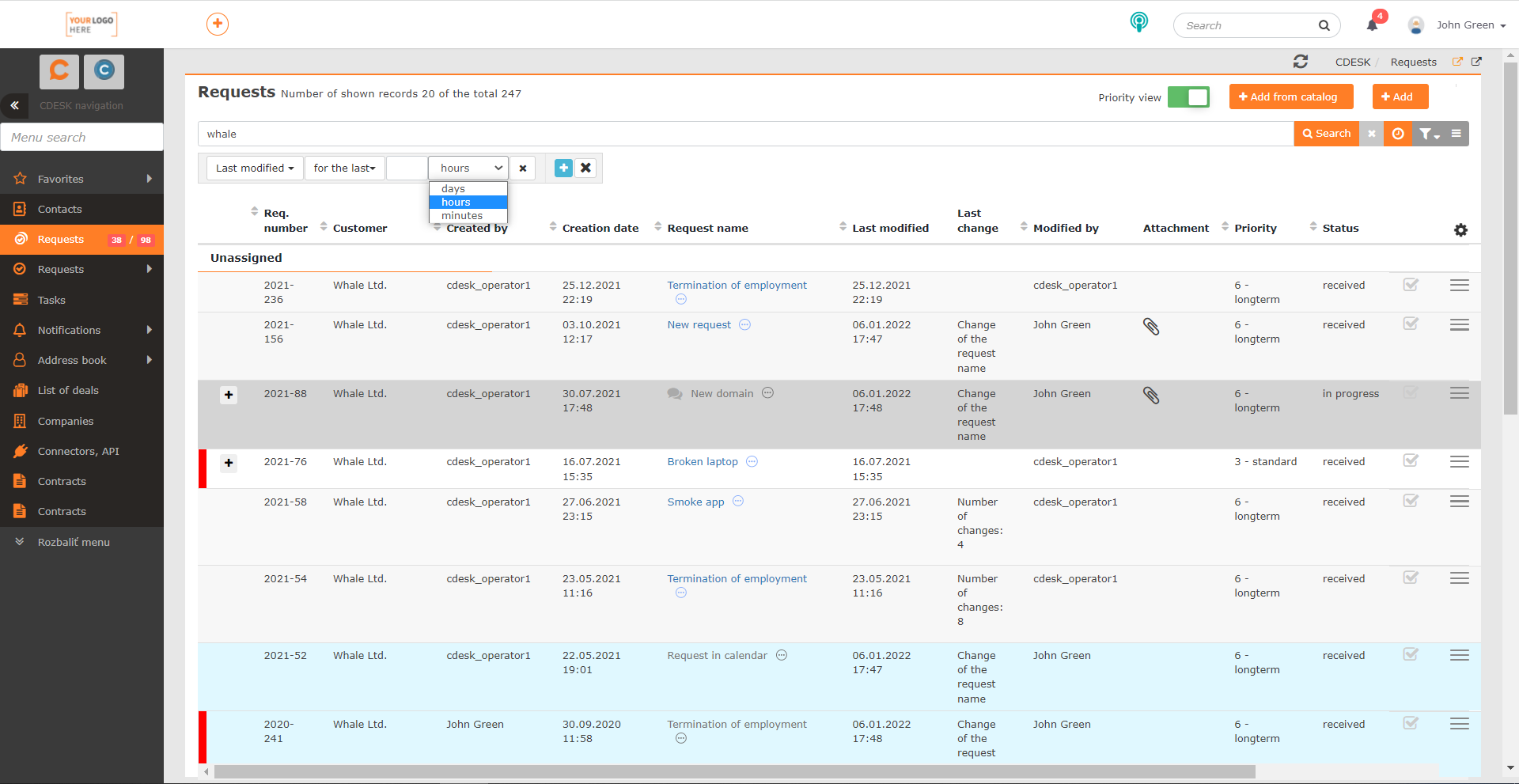 Google Maps Connector
The new Google Maps connector is used to obtain GPS coordinates of the location of the Company or Place, which are then stored in CDESK. These coordinates are excellent for pinpointing the work location. They can be useful when navigating with Waze, using the link in the mail notification.